Well as Elazar so rightly mentioned in his comments I have to show the painted figures I have so far.
These were my models fresh out of the box and unpainted.
Colette Du Bois and the Showgirls - Arcanists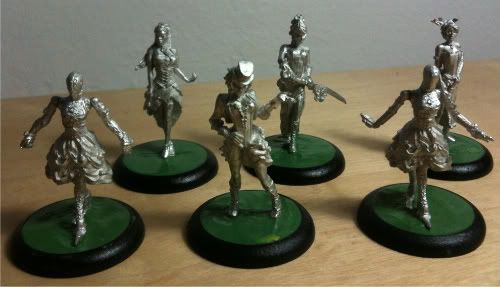 Seamus and the Redchapel Gang - Resurrectionists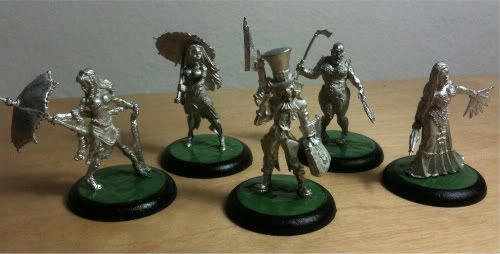 and here are the first ones I have completed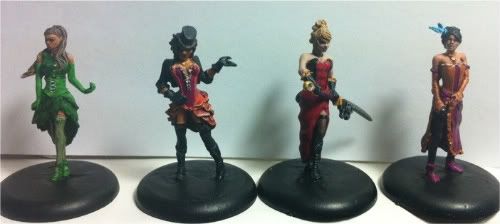 The bases have been done since and I'll update once I have them handy for some photos.
..and a few close ups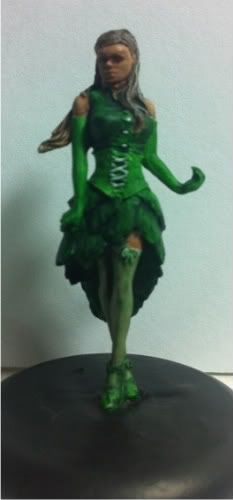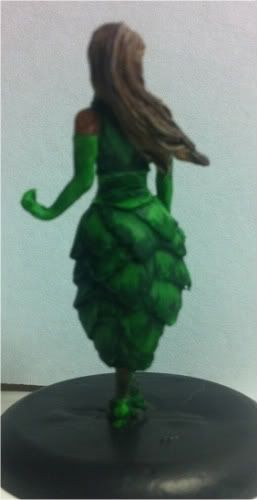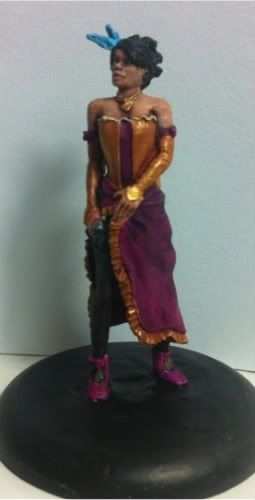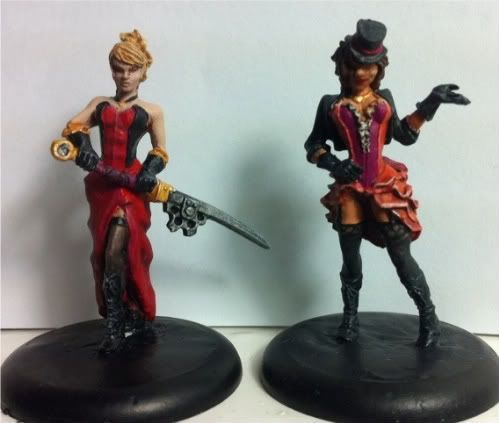 More to follow once I get the brush out again. I'd love to see your comments on what you think.